Read all about the latest updates, initiatives and achievements across the CUSP research cluster from the past six months.
The fourth edition of the CUSP newsletter is now available, highlighting the progress made by the various working groups and projects. Alba Hernández Bonilla, former CUSP chair from the Autonomous University of Barcelona, reflects on the achievements thus far in her farewell message, while Rudolf Reuther from Environmental Assessments, the new CUSP leader, shares plans for the ongoing year.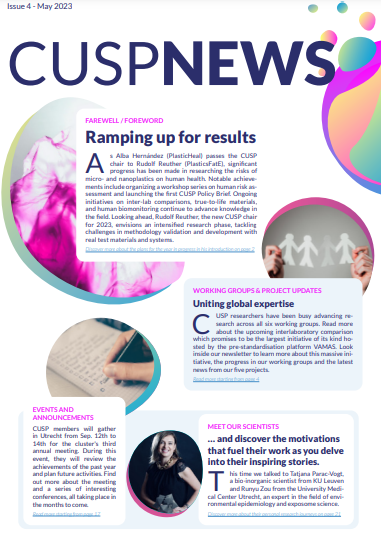 The Events & Announcements section features essential conferences and meetings, including updates on the upcoming CUSP annual meeting, scheduled to take place in Utrecht this September. Additionally, the Meet our Scientists section offers personal stories from some of our CUSP scientists, including a researcher from CUSP partner project Imptox.